We have presented for the major organisations shown below
(Excluding Google) about how to grow ecommerce sales & website leads.
How Fast Does Your Website Load On A Smartphone?
You have 1 second*
Source: Google
Your smartphone website visitors expect a quick loading times and with more people using mobile than desktop, its never been more critical.

Google report that the average mobile site loads at an 'amazing' 15 seconds which means typically 53% of the visitors abandon the site (* Source: Think With Google), seriously hurting your e commerce sales & leads.
Conversion rates on mobile are still less than desktop and your loading time can greatly contribute to the success or failure.
Is it easy to create a mobile site that is quick to load?
In reality its not easy and it requires specialist knowledge of the technical functionality that can improve the loading time as well as customising the images / content specifically for mobile.
How fast is your server as this also plays an important part in the mobile specific user experience?
How is this relevant to e commerce?
*Source KissMetrics
52% of online shoppers says loading times are important to their site loyalty
40% abandon a website when the site takes more than 3 seconds to load
44% of online shoppers will tell their friends about a bad experience
Examples of ways to improve your website loading times include;
1) The Google AMP system that is specifically created for mobile
2) A CDN (Content delivery network) that ensures your website loads locally for the user where ever they are based in the world when searching
3) Using a cache plugin which generates static versions of your website and saves it on your server. Be careful as not all cache plugins are the same and some can cause conflicts with other plugins, causing problems with the user experience.
Contact us to learn your mobile website loading time and how it can be reduced to grow your sales and leads.
Google Mobile First Indexing
Google now look at your mobile website rather than desktop when deciding what to show in the search results. This means if your mobile user experience is poor and your desktop is good, its not going to help your get ranked.
Indexed means 'put in the Google library' and this allows the pages to be ranked, its not a guarantee.
Google Analytics Bounce rate
To learn whether your website visitors enjoy your mobile website look in your Google Analytics and see what is known as the bounce rate (When someone leaves the site without clicking on a link).
Its only one factor however the bounce rate is often different to the desktop and you will be able to see how much traffic, leads and e commerce sales are specific to mobile and take the relevant action to grow your business.
Mobile Keyword Searches
How many people search only on mobiles for your targeted keywords? When deciding your website and SEO strategy this is exceptionally useful to know.
You can see the breakdown as in the example below.

While you can`t see only mobile searches by city location you can still learn this very valuable information when deciding where to invest in your marketing.

Summary
Mobile responsive or custom websites are no longer optional and knowing the true user experience on your own site will make or break in many cases, your e commerce sales / targeted leads.
Mobile Website Examples
Grow Your Mobile E Commerce Sales & Leads
(Hover over the images to view more information)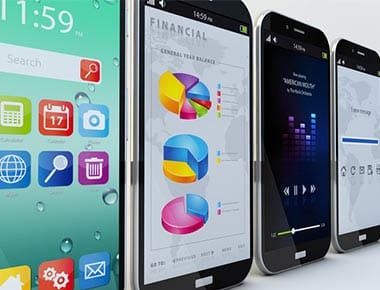 Works On All Smartphones
The mobile websites are compatible with all major smartphone platforms, including iPhones (iOS),Android and Windows. Cross browser checks are critical. Don`t assume developers always do this.
Social Media
Add a share button to link your website to Facebook or include your Twitter feed on your home page. Display your business reviews from Google My Business or share your YouTube videos.
Click To Call
Add a click to call button to your mobile website to make it easy for your customers to contact you with just a push of a button. Track your mobile calls with advanced Google Analytics or Google Ads.
Mobile Maps
The maps & directions button ensures your customers can find your location easily,with step by step directions. Advertise your Google My Business on Google Ads and beat your competitors, growing your sales & leads.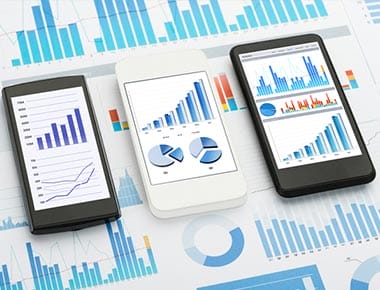 Mobile Analytics
Track your website visitors user experience and your e commerce / leads ROI. Is your SEO strategy working? Do your website visitors love or hate your website? How many people click on specific links on your website?
Custom Contact Forms
Customising your mobile website forms increases your conversions, by reducing the information required and revealing forms only as needed.
WordPress Integration
Knowing the best WordPress themes and plugins to use as well as customising them is a specialist skill.Choose who you work with carefully. The loading time of your mobile website is critical. It should be ideally as close to 3 seconds as possible or you will lose sales and leads.
Mobile Page Customisation
Your mobile website pages should be customised to maximise the user experience to grow your sales & leads. Prioritise your key information, choose images and videos wisely, as well as how much content is needed.
Mobile Shopping
Mobile e commerce is growing rapidly and demands a specialist Mobile development and marketing team to create the best shopping experience. What is the psychology of the user and the mobile checkout experience? What is the abandonment percentage in your shopping cart?