We have presented for the major organisations shown below
(Excluding Google) about how to grow ecommerce sales & website leads.
See What Our Clients Say
" Andrew seems to fit all the pieces of the puzzle together so that all of your marketing is inter-connected and each piece complements the other."
Lesley O Donoghue
Director, PEAK Personalised Training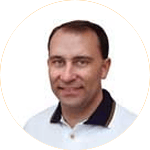 " Andrew has brought my awareness to many highly effective website optimisation strategies that have improved the overall quality of my site and significantly increased new visitors who are choosing to take up our services."
Mark Coburn
superself.com.au
" Andrew`s taught me about Facebook, Twitter, You Tube, Linked In, Google +, Google Analytics, SEO ratings, Blogs and is one of the most intelligent people I've ever met."
Karen
Founder & Owner, www.kidstodo.com.au
Founded 2006
Why Will You Get Improved Results?
How Are We Different?
The critical unique service of our company & team is how to strategically connect each online (& offline) marketing strategy, in a step by step proven process, to get more profitable sales & leads results.

These results are trackable and measurable with advanced Google Analytics, showing the positive ROI, using an experienced team of 14 years in house.
Many companies will not have all the expertise in one place, will outsource solutions and as a result breakdowns in communication often occur, as it's like having 5 coaches for a sport team, it just does not work.
Andy Edmonds
Ex Senior Director Of Search For eBay
" Andrew is super sharp and always on top of the Internet. Highly recommended to facilitate your e-business "
David Bullock – Profit Engineer
Senior Social Media Advisor To Barack Obama
"What I respect most about Andrew is his sense of integrity to getting the promised result "
Integrated Digital Marketing Credentials
Andrew (and his team) has been mentored by 11 of the world's leading experts in cutting edge, digital Integrated Marketing, lead generation strategies.
These include:
The ex senior director of search for eBay (A cognitive psychologist whose expertise is in advanced website conversion, eye tracking & Google Analytics)
The ex senior adviser to Barack Obama for Social Media strategy
An SEO expert who tests 800 websites to see what works on Google
An Emmy award winner for video and top 1% Internet marketer in the world

14 Years Experience

Managed & trained large teams in multiple Integrated Marketing strategies
Project managed website results everyday for 14 years

Ideal Clients

Ideal clients are those who have a minimum of 3 employees and been in business for 3+ years
" Our website is now functioning more efficiently to help achieve our commercial targets"
Greg Ademann
Communications & Marketing Manager, SUNCORP STADIUM
" Andrew and his team have increased our sales leads by using Google Adwords. I would recommend you work with Andrew."
Lance Young
www.castelan.com.au/
Training Videos - Watch Below
Advanced Integrated Digital
Marketing Strategist & Speaker
Andrew is a highly experienced and successful senior business development professional with over 38 years experience & $164m of sales. He is the director of a successful business consultancy firm team, that has grown rapidly locally & internationally, over the past 14 years.
Andrew & his team's unique strength is knowing how to work with advanced multiple Internet Marketing services. A proven step by step process is used to deliver superior, profitable results, growing your sales / leads, while tracking, testing & split testing your results.
This is achieved through extensive experience in Advanced website design/ Google Analytics conversion techniques, psychology, eye tracking studies.
Targeted traffic is sent to mobile friendly websites to create more e commerce sales & leads.
Learn from the 2 short videos on the left, how to use Google Adwords, Social Media and SEO to create profitable results based on 14 years experience.
Areas Of Expertise
Includes driving targeted traffic to and the creation of e commerce / lead generation websites that are built for the best mobile user experience.
Also being able to successfully review the 'big picture' strategy to get a business from 'a to b' to get profitable results.
Andrew & his team are dedicated to tracking & testing the success of your advertising / marketing campaigns, to see how you can use your existing budget more effectively and not waste money.
Contact us today to discuss how you can grow your business profits online.
Proven Strategies To Grow Your New Customers Include;
Demographic & psychographic targeting to understand your clients & prospects business needs
Social Media strategies & profile creation - Facebook, Twitter, LinkedIn, Instagram, Pinterest, blogging, so your audience gets to 'know like & trust you', while building your audience
Professional marketing & business plans for implementation of your cutting edge Integrated Digital Marketing strategies
Professional 'emotional' marketing copy growing your e commerce sales & qualified leads
Business Credentials
Andrew is a
Official Google Partner
38 years business development experience
Over 300 training videos on YouTube
In the 14th year of full time internet marketing strategists with well in excess of $150,000 investment, which is ongoing, in Andrew & his team expertise
Specialist focus on improving sales & leads from website tracking / measuring your ROI using advanced Google Analytics
Professional Internet Marketing Speaker & Coach
Topics including:

How to double your leads using proven Integrated Marketing strategies
Google Adwords (Pay per click) & Google Analytics
Conversion focused Mobile websites
How You Can Double Leads From Your Online Marketing
The 7 Biggest Mistakes in Digital Media Marketing
Is Search Engine Optimisation Dead?

Andrew`s Social Media profile links:
Past Career
Andrew emigrated to Australia from the UK as a senior sales & marketing specialist, chosen by the Federal Government to help boost the economy.
His successful track record in the UK included working for a $22billion, top 100 UK company for 13 years in all areas of business management & development.
Andrew was also the sales & marketing director of a successful start up e pharmaceutical wholesaler & doubled the sales to $12m a year, over 2 years.
Andrew and his team grew the hospital business revenue from 110,000 pounds to 140m pounds a year.
His industry experience is 16 years specialising in the business development of retail & hospital pharmacy, veterinarian clinics, dispensing doctors, occupational health and medical devices.