Presented for:
(Australia's largest bank)
(Chamber of Commerce)
(Major hardware store)
(Multinational Organisation)
Swipe area above to view all
We have presented for the major organisations shown below
(Excluding Google) about how to grow eCommerce sales & website leads.
Does your Developer or Graphic Artist Have These Skills?
Ask your web developer / graphic designer do they understand:
Website conversion design including psychology?
Advanced Search Engine Optimisation?
The importance of professional marketing copy?
Featured Website Projects
Select a category below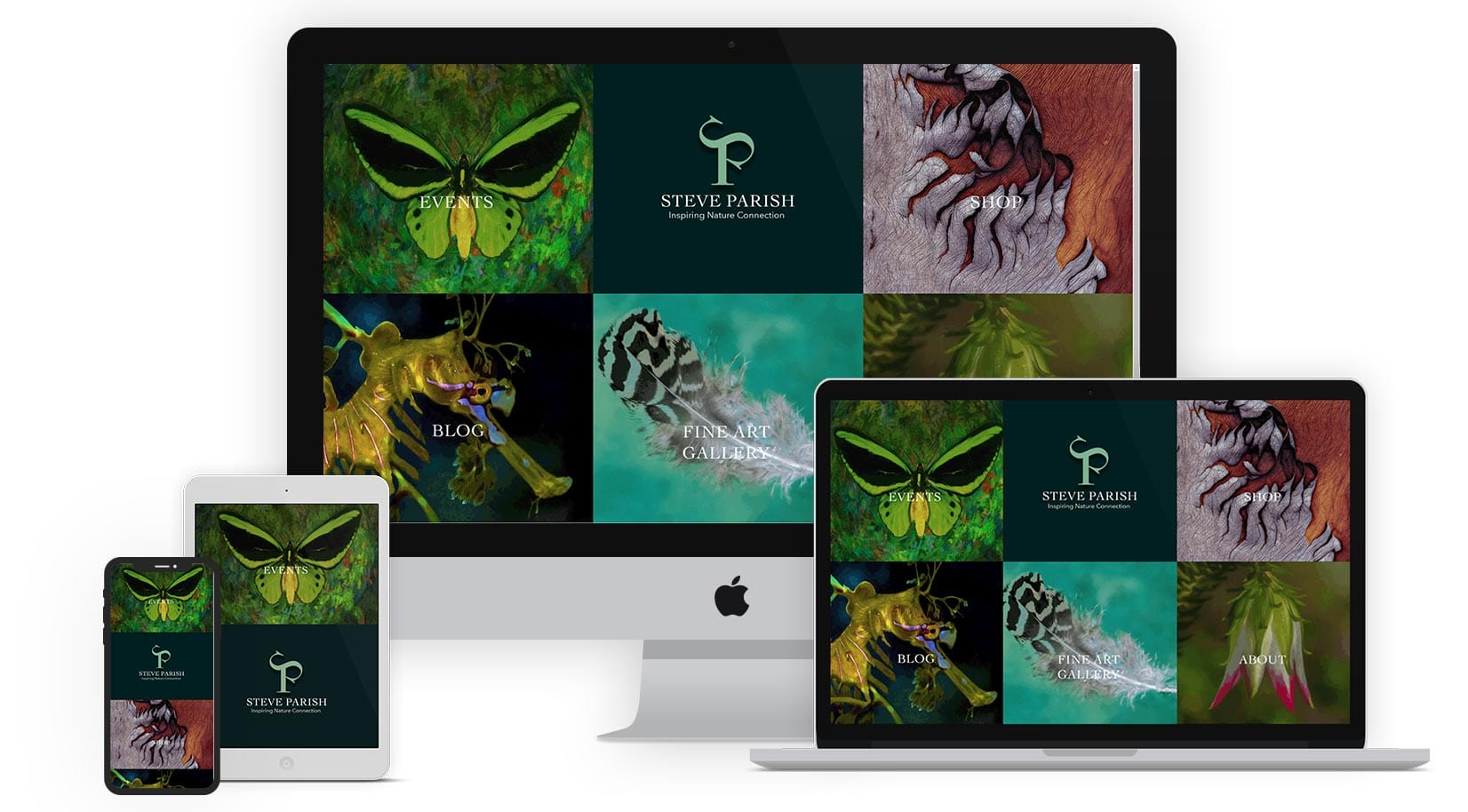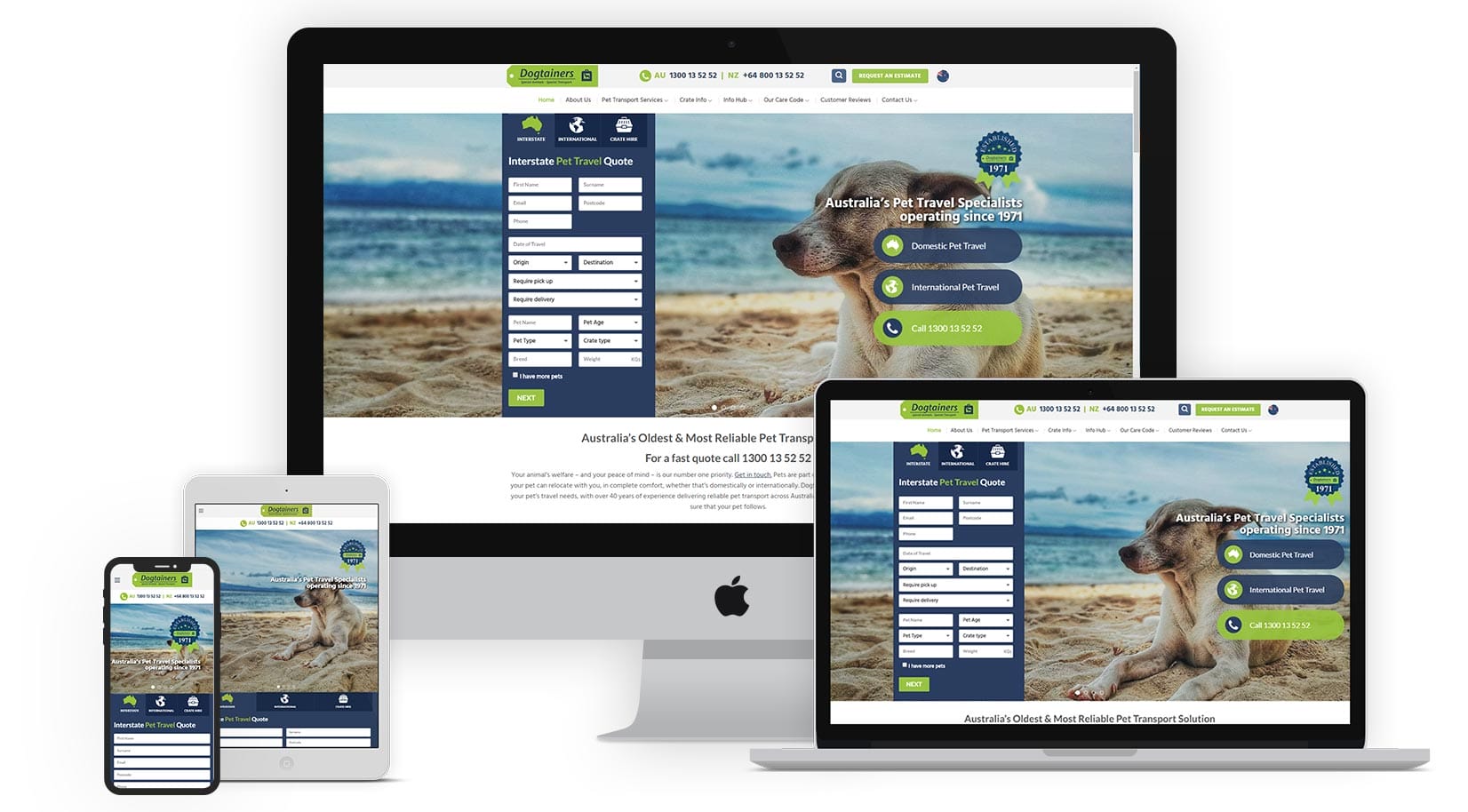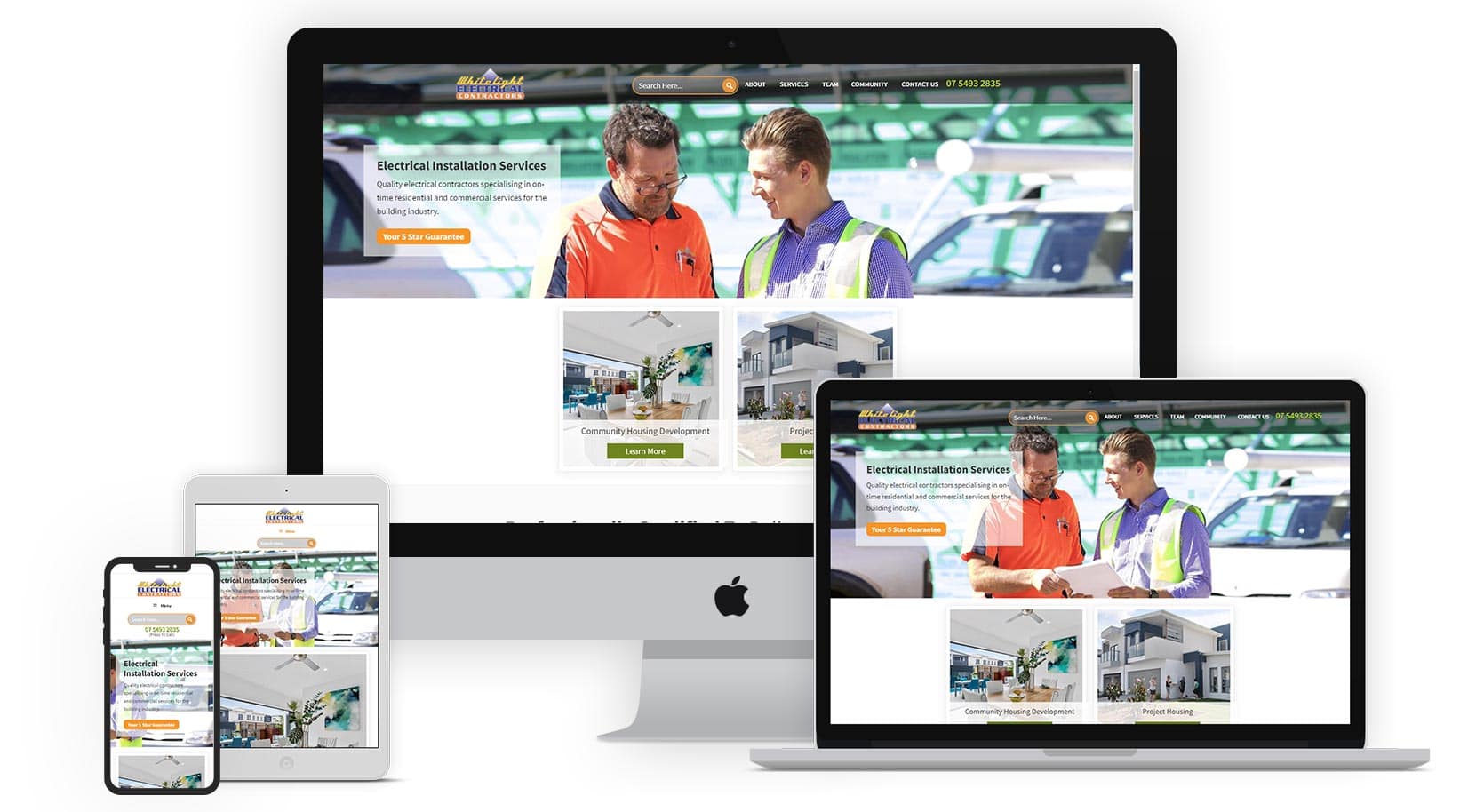 Technical Expertise
15 Years Advanced Experience In Website Technical Development
A successful website, whether that is an eCommerce or lead generation website, must have the critical technical foundations that support not only a functional but amazing customer experience.
How fast does your website load?
Does it look great on all devices & browsers?
Is it built for accessibility & disability?
Are you using the fastest loading mobile pages called AMP?
Are all your plugins and themes (That enables WordPress websites to function) all up to date and what kind of security does your admin logins have (e.g does it have 2 factor authentication?)
How is your mobile website user experience affecting sales and leads ?
Have you actioned AMP mobile pages to maximize your loading speed and sales?
Is advanced Google Analytics set up to track your ROI?
Has your website been customised (Less content) to maximise the customer experience, which helps to grow your eCommerce sales & leads?
Finally as importantly how much experience does your web development team have in online marketing, advanced SEO and conversion expertise?
(E.g knowledge of eye tracking studies and psychology that heavily influence a successful design that grows your e commerce sales & leads)
Every website and market place will require a different kind of design as they will have different objectives.
Therefore when you see the designs know that your own website will look different and impressive in their own unique way.
(Hover over images to view technical services)
Design
Analysis
Wireframe
User Experience
Marketing Images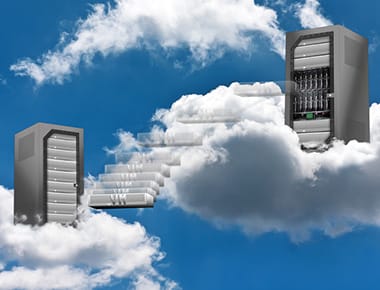 Website Hosting
Daily Cloud Backups
Firewall
Real Time Monitoring
Transfer Website From Another Hosting Provider
Security
2 Factor Authentication
Database Optimisation
Spam Protection
SSL Certificate
Customisation
Website Themes
Scripts & API Integration
Plugins, HTML, CSS, Javascript
E Commerce Websites
Quality Control
Cross Browser Testing
Loading Time
Cross Device Testing
Accessibility
Development
WordPress, PHP, MYSQL
From Concept to Live Site
E Commerce & Lead Gen Sites
Landing Pages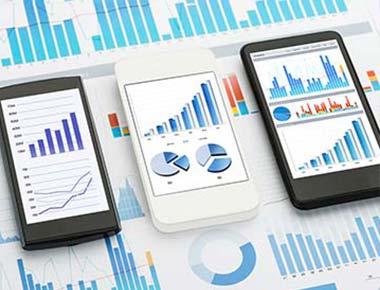 Mobile
Responsive
Customised
Optimised For Speed
Trackable ROI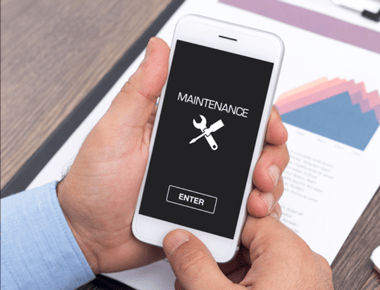 Website Maintenance
Plugin Updates
Theme Updates
Fixing Errors
Content Updates
Google Tracking
Google Analytics
Google Adwords
Custom Click Tracking
Sales & Lead ROI Tracking
Grow Your eCommerce Sales & Quality Leads Results
Integrated Marketing Strategies To Grow Your eCommerce Sales & Leads
So you have the basis of a website technically.
What is the difference between a web developers site and an experienced marketing specialist team who develop websites?
Understanding psychology and how to direct the visitors to view key information on the page is one example.
It's been proven that when the eyes from an image look at key call to actions on a web page, it increases the click through rate.
For SEO while the content should be written first for the website visitor is it optimised for your chosen keywords?
Are your title and description tags written with professional marketing copy (Creating emotion to take action) that beats your competitors for SEO but also gets Google search visitors to click through to your website?
Ranking means nothing of course if they don`t click to view your website.
Professional Marketing Copy Creates Sales
Do your priority website pages have professional marketing copy that creates the emotion to buy your eCommerce product or contact you?
People buy on emotion and support their decision logically.
Content is not the same as marketing copy. Content is educational information, while marketing copy uses marketing power words like easy, new, proven, etc, while understanding the 'customer conversation' taking place in the minds of the website visitors.
Professional marketing copy understands the fears, objections, desires and benefits of the product or service and translates that into emotional based text that motivates the reader to buy the product or contact you if you are looking for qualified leads.
How do your call to action buttons describe the outcome of the result your visitors want rather than using all the time 'click here'? E.G Grow your sales profitably.
What is the marketing funnel that you have set up for what your website visitors see on your site and when they leave, to take them from 'cold' prospects to 'warm', to 'hot' to buyers?
For example how do you build a list of interested prospects?
Part of the answer is email marketing by giving away a free relevant offer that the website visitors would literally pay for its so valuable so they give you their first name and email address.
How do you follow up with potential customers? Use advanced email marketing and segment your list into different targeted categories, e.g if you have a health website send out an offer for skin care and create a new email list, another one for hair products, etc.
What Google Analytics tracking (Including the new Google Analytics 4) have you set up to track the ROI of your eCommerce store or lead generation site?
Are You Tracking Your eCommerce Sales & Leads in Google Analytics?
Over 15 years working with clients full time we discovered that most of the e commerce clients amazingly did not track the sales revenue and user behaviour (e.g in the checkout process) to know how to grow the sales profitably.
People are obsessed with ranking on Google however are they tracking the actual qualified leads or sales in Google Analytics?
Do you know if your mobile website is out performing the desktop version for sales & leads?
Which pages load slower than others?
How many people are visiting or leaving the site because of a poor user experience?
What is the bounce rate, meaning users don`t click on any links and just leave?
Are you using enhanced eCommerce tracking in Google Analytics that shows your cart abandonment process and where you can improve the process?
These are just examples of the difference between working with experienced marketing specialists who create profitable websites and web developers who create functional, sometimes 'pretty' websites that don`t create the income needed or expected, for the investment made.
How Many Targeted Leads &
E-Commerce Sales Would You like?
If you would like to take advantage of proven website conversion optimisation strategies, using psychology, eye tracking studies, advanced SEO & track your sales / targeted leads ROI, then contact us below.
<
>
AJB Kitchens
URL: https://ajbkitchens.com.au/
Industry: Kitchen Renovation
Project description: With so many impressive kitchens the website had to deliver 7 galleries that emphasises the quality build and design. Each page had a main call to action that creates qualified leads. The site is built to be mobile responsive, showcasing the multi service awards and easy to navigate 'thumb friendly' galleries.
x
Fast Loading AMP Mobile Websites
URL: https://ampmobile.integrateyourmarketing.com/
Industry: Marketing
Project description:

Are You Looking For Experienced AMP Developers?

If you are wondering what the meaning of AMP is it stands for accelerated mobile pages.

See how the AMP for mobile page loads in 1 second and passes all the Google Core Web Vitals usability tests.

The integrate Your Marketing AMP development team have been developing powerful, fast loading mobile websites that deliver sales & leads, since October 2017.
x
Grow Your eCommerce Sales With Integrated Marketing
URL: https://ampmobile.integrateyourmarketing.com/amp/
Industry: Marketing
Project description:

Why Will You Get Improved Results? How Are We Different?

The critical unique service of our company & team is how to strategically connect each online (& offline) marketing strategy, in a step by step proven process, to get more profitable sales & lead results.

These results are trackable and measurable with advanced Google Analytics, showing positive ROI, using an experienced team of 15 years.

Many companies will not have all the expertise in one place, will outsource solutions and as a result breakdowns in communication often occur, as it's like having 5 coaches for a sport team, it just does not work.
x
Learn To Fly In Brisbane
URL: https://pathfinder.andrewredwards.com/
Industry: Aviation
Project description:

Turn your dreams of flying into reality by taking part in flying lessons with PathFinder Aviation at Archerfield Airport, located on the Southside of Brisbane.

Anyone 14 or over can take advantage of this opportunity to pilot an aircraft and learn how to fly.

All you have to do is take the first step and book an interview or Discovery Flight ...
x
Genergy
URL: https://genergy.com.au/
Industry: Generator maintenance
Project description: The website was primarily designed to promote the 5 key services and guarantees of the brand with a contrast of blue and orange colours. The internal left hand side menu structure represents an alternative impactful design that is not only immediately easy to navigate for the website visitor, it makes it easy for Google to find the key information on the site.
x
Whitelight Electrical
URL: https://whitelightelectrical.com.au/
Industry: Electrical Installation Sevices
Project description: The objective of the website was to showcase the companies 5star guarantee and emphasise the 6 key target markets they service, while creating qualified bookings. High quality relevant images portray the professionalism of the service, while incorporating a search bar in the header of the site that can show the keywords of potential content that website visitors want to view. Contrasting orange call to action buttons, for the guarantee, booking, phone number and email focus the website visitors attention
x
Profittrans4mations
URL: https://profittrans4mations.com.au
Industry: Business Coaching
Project description: A marketing results website is about a combination of impactful design, social proof, SEO (Including quality coding), professional marketing copy, to increase targeted and qualified leads. This website is a great example where the traffic has significantly increased as a result of the quality of the coding, images, strategic call to action buttons.
x
Petsabroad
URL: https://petsabroaduk.co.uk/
Industry: Pet Travel Services
Project description: The work has focused on updating the design of the site, updating the forms and upgrading the security.
x
Boilers4less
URL: https://boilers.ppcinvestment.com/
Industry: Boiler installations
Project description: The website was built with the sole intention of generating leads with the powerful headline, benefit driven bullet points and strategically positioned website form / phone number. This landing page performed exceptionally well in generating calls and qualified leads using Google Adwords.
x